Things were settling down at the Winters household, and Adam was enjoying spending his free time with the family.
The children were all growing up, and proving that they would be independent, capable young adults before long.
When he saw a smile on their faces it made all of the hard sacrifices he and Aria had made along the way worth it.
Aria and Adam still had that spark in their marriage. They always found a moment each day to spend alone together.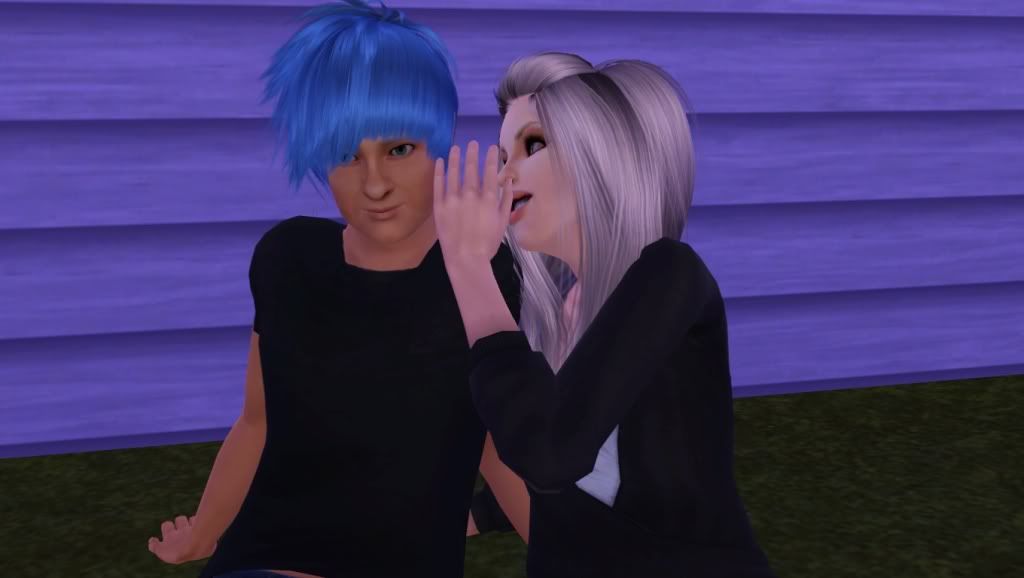 One night, while gazing at the stars Aria whispered the good news of her pregnancy in Adams ear.
He was thrilled they would be having another child, though a little amused it was even possible at his age. Aria had her evil yet happy face back on, which must mean she was enjoying herself, or maybe plotting another theify adventure, one can never tell with that girl.
They spent that night watching the stars and discussing what in all likelihood would be their last baby.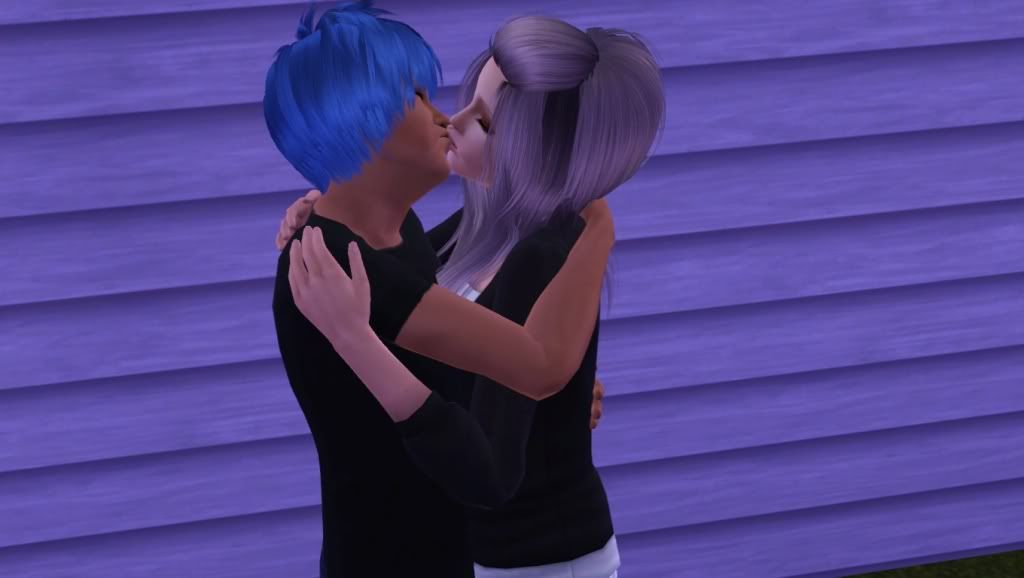 It was a perfectly sweet evening.
Which made it all the more tragic when it ended. They had just stepped inside when Adam felt an odd tingling pain in his chest.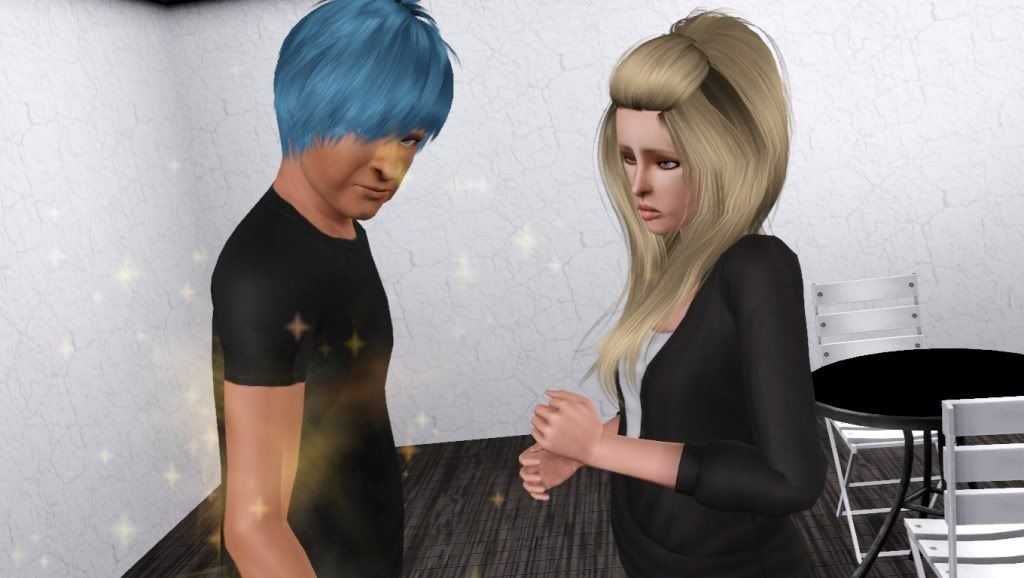 It was immediately obvious that Adam wouldn't be making it to see the arrival of his last child.
He was gone in a matter of minutes, but Aria swore she could still see his form lingering.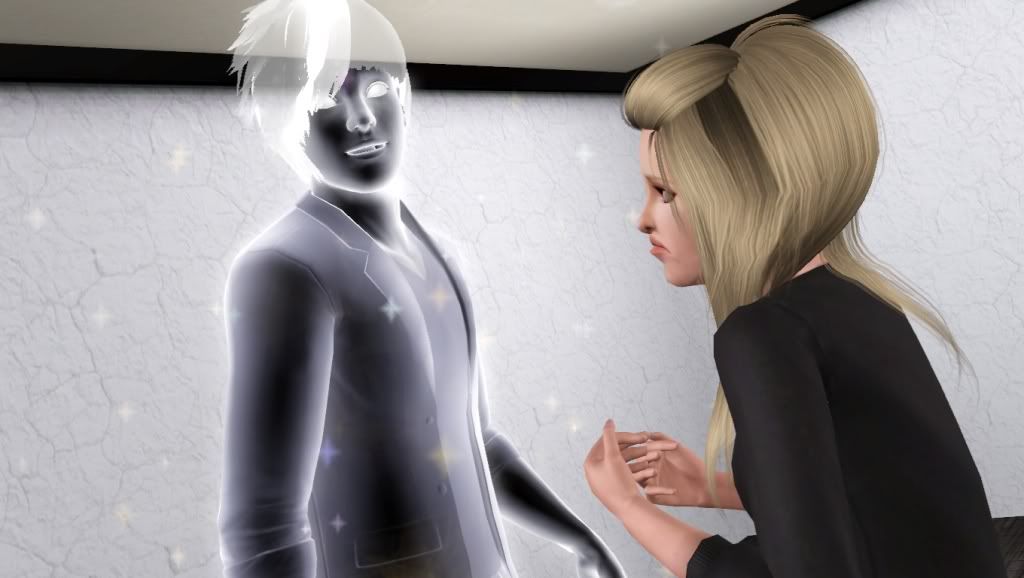 He looked younger and more energetic than he had in a long time. It was as though all the pains and aches had left his body at once, giving him back the years his work had taken from him.
By now the children had all come out to see what the commotion was. Adam whispered to Aria not to worry about him, and that he loved her dearly. With those brief parting words he was truly gone.
Once the immediate grief had gone, Aria and the kids put together a small walled in garden for Adam's final resting place. They placed his headstone at the base of the cherry tree surrounded by the blooming flowers. Each morning Aria would go visit him.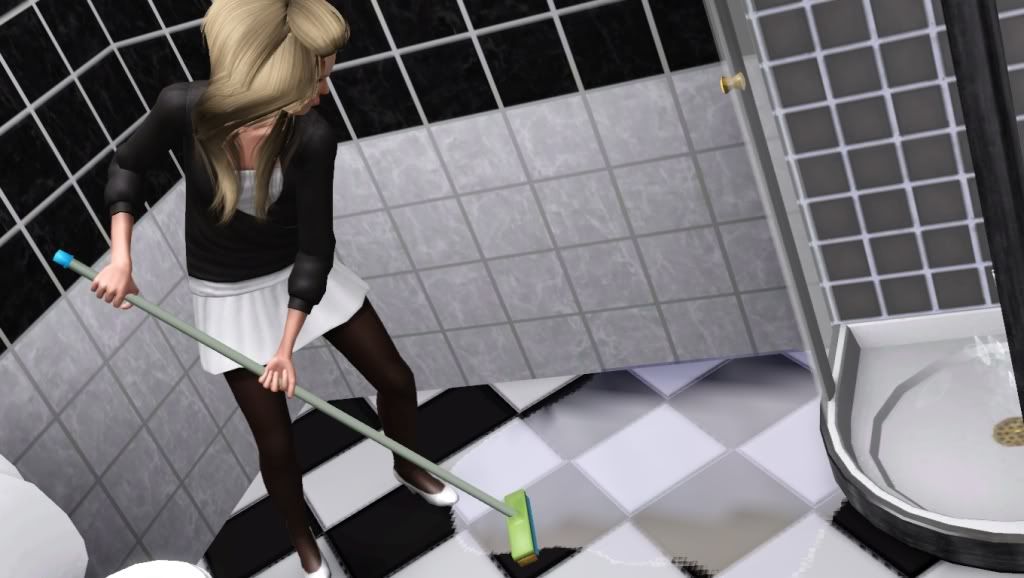 After Adam's passing it was easier for Aria to keep busy.
Aside from her children, the one true joy she had was playing her guitar. She would sit in the park and strum on it for hours.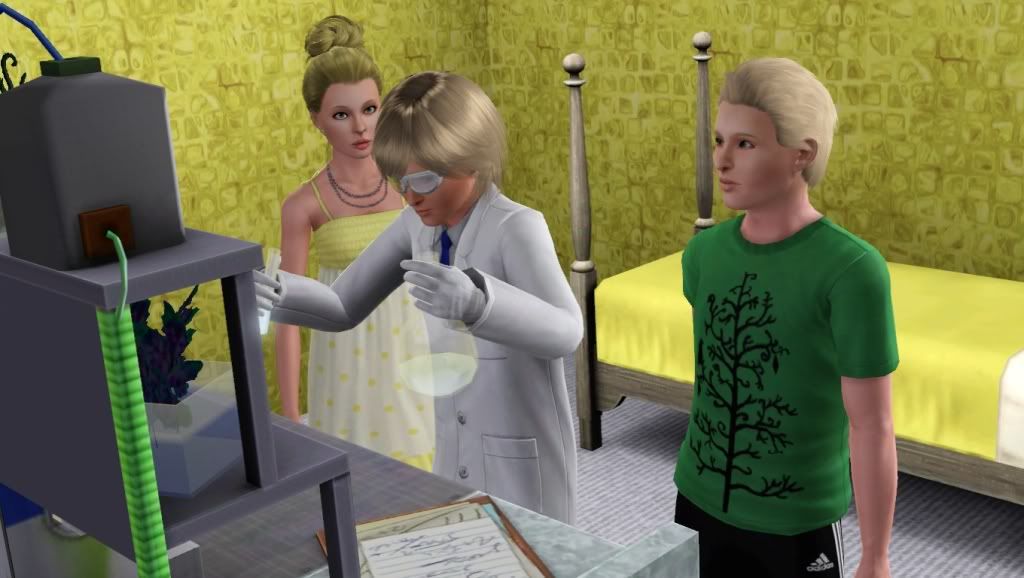 The children had begun to move on with their lives as well. Beatrice had become quite the chemist, and her brothers approached her to make them a potion that would make imaginary friends real. They even tried to help concoct it, although their skills were entirely lacking as she bluntly pointed out.
The whole thing sounded a bit ridiculous to Bea, but she figured she would at least give it a try for her brothers sake.
One night Aria awoke with a sharp pain. Was it just her heart brokenness?
No it was definitely labor pains. She was kicking herself for not teaching the kids how to drive yet, because she had no way to get to the hospital.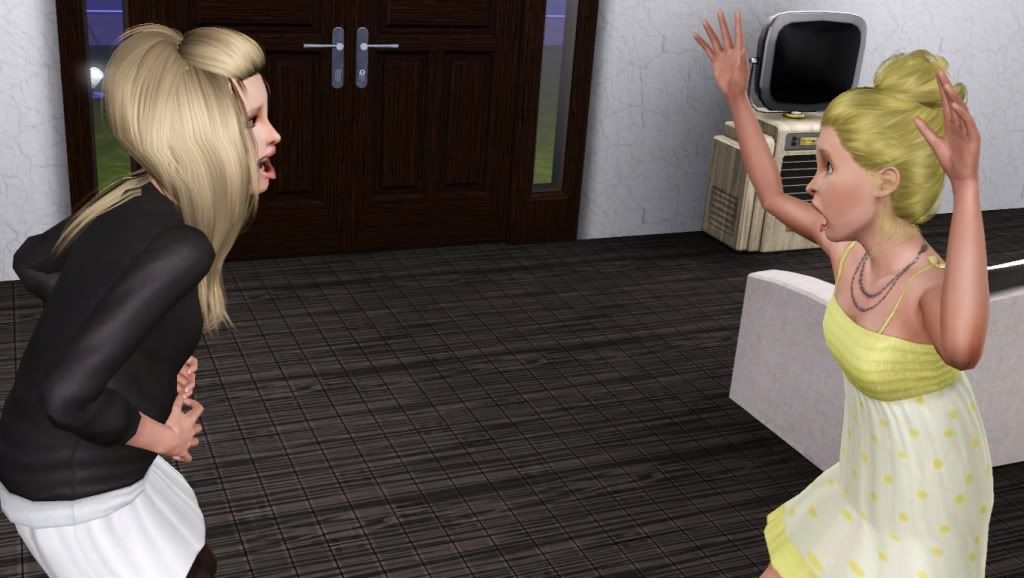 Beatrice was the first to awake and ran in screaming right back at Aria, as though that would help the situation in any way.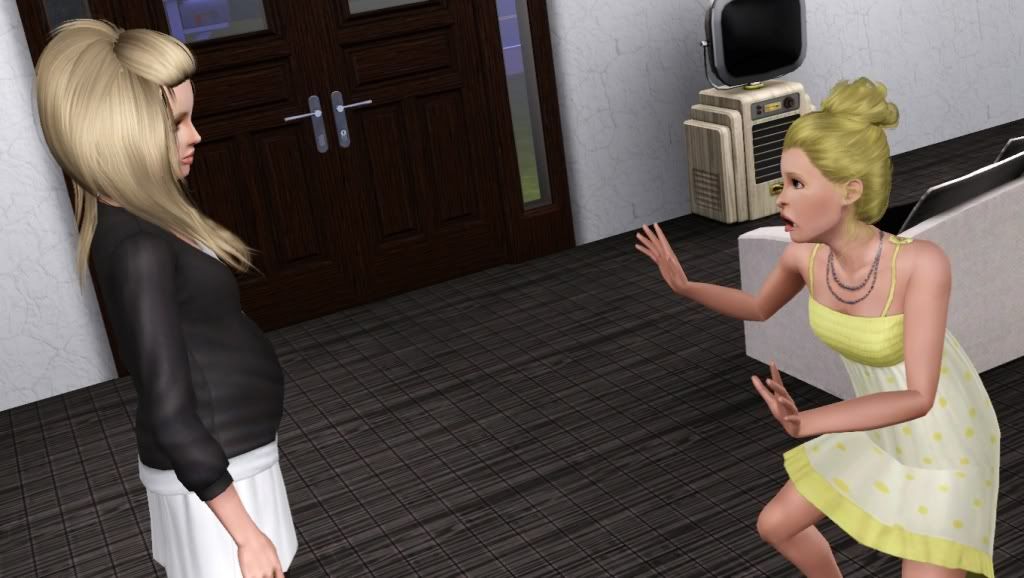 Aria was not amused by Beatrice's freak out, and used her well practiced death glare to quiet her down.
It wasn't ideal but Aria delivered her last baby right at home, just like the first three. I think she really adores that baby, cause she had her "I love you" creepy smile on once again. She named the baby Bradford, after Adam's premarital surname.
The twins were a bit surprised when they found out the next morning they had a new baby brother. Well, I'm not sure if Blake was surprised or terribly confused, or maybe his face is just stuck that way.
Bradford didn't have a big birthday party, but he did grow up in to an adorable toddler.
Just look at how precious he is.
This time it was all up to Aria to teach Bradford the important things in life, which included begging for food.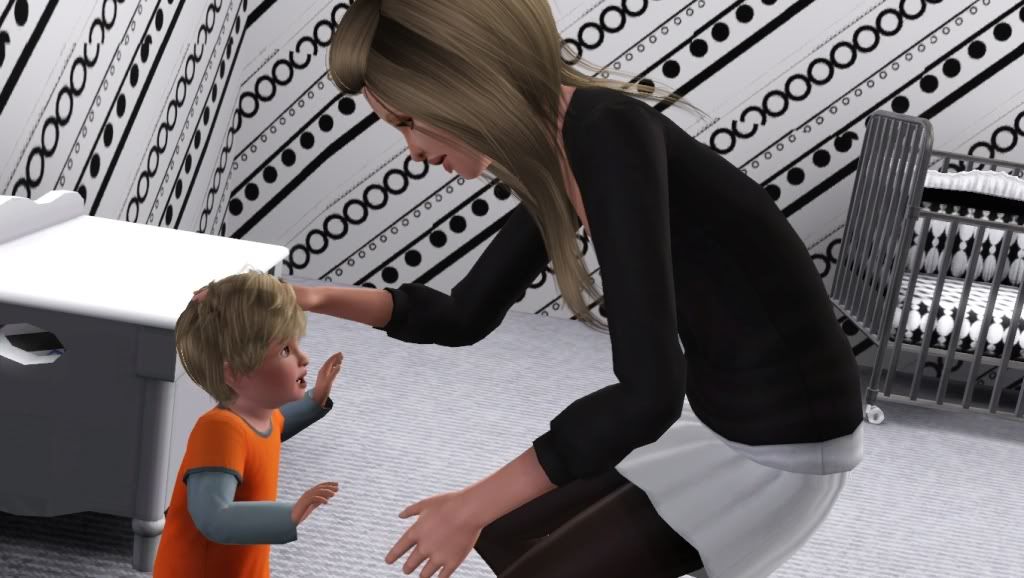 And of course every toddler needs to know how to stick their hands through solid objects such as other peoples heads.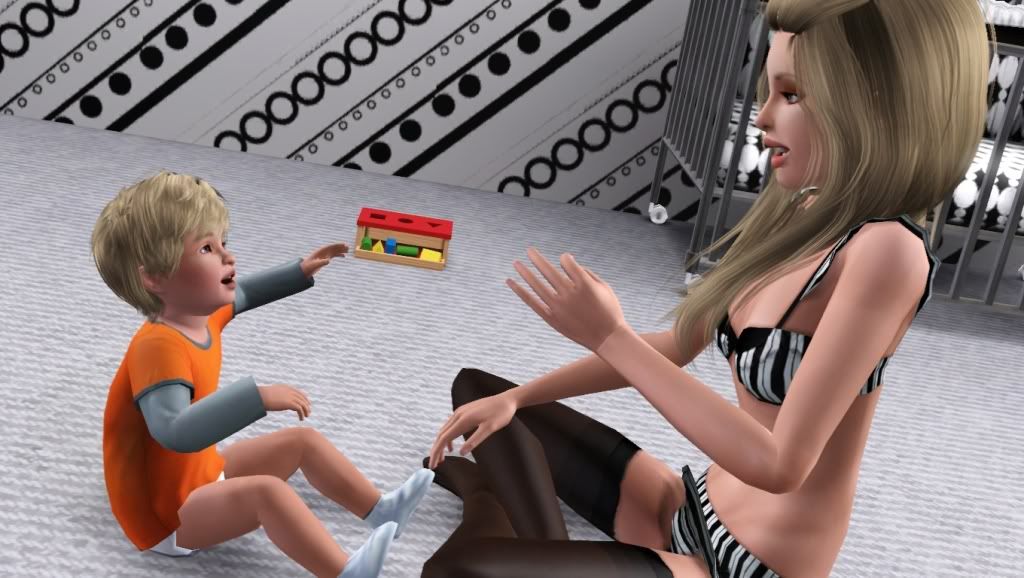 With Bradford, Aria was much more confident in her parenting skills, since the other three were all turning out well.
As much as they despised it they would always diligently work on their homework.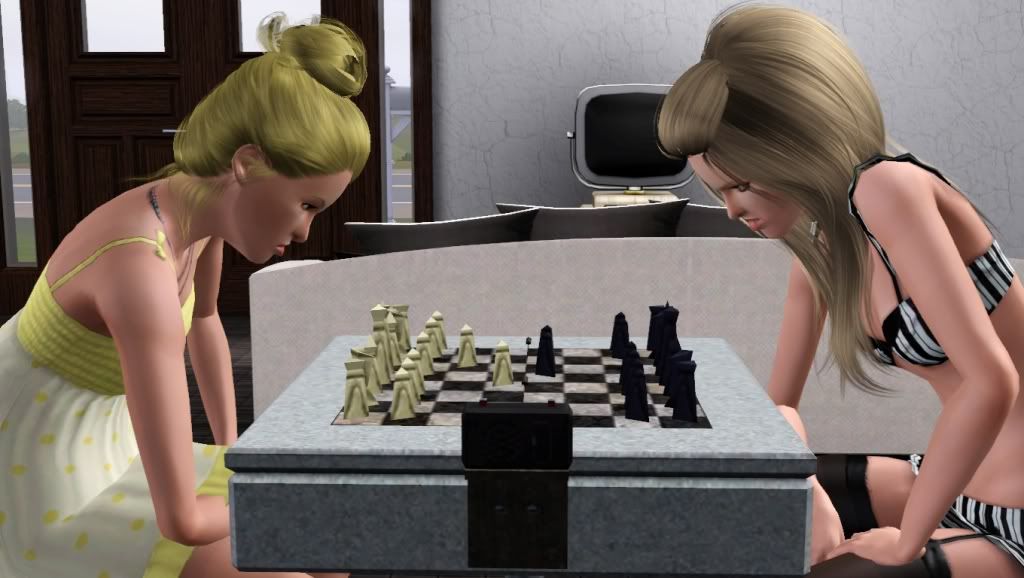 They were all developing their own interests and skills.
And the kids were even carrying on the tradition of making wonky faces. I'm sure Aria was so proud.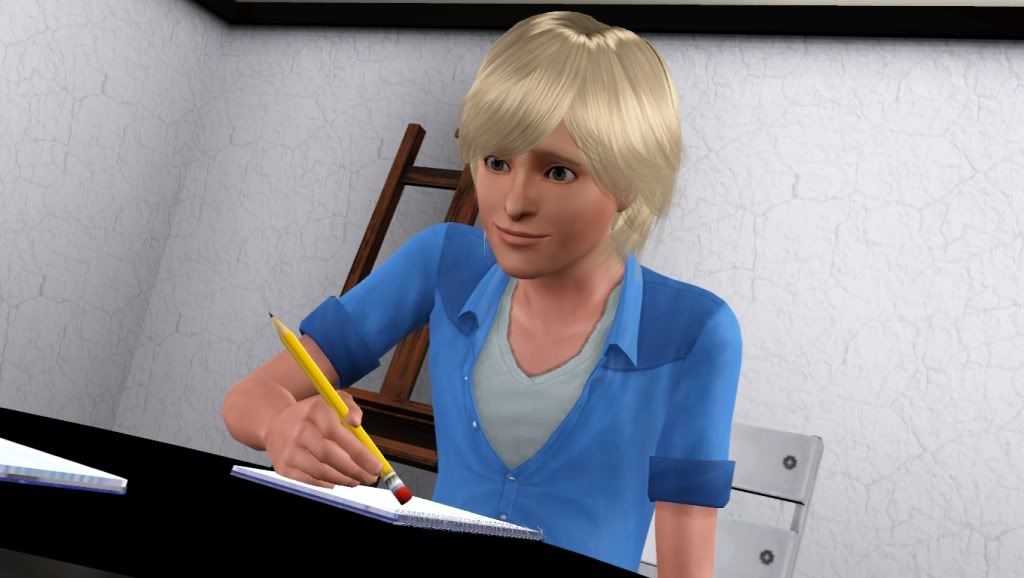 And even when they were so dumb they try to write with erasers, Aria was happy to call them her children.
So when Aria was offered a free tropical vacation she jumped on the opportunity. Her children were all capable of providing for themselves and their young brother for a few days. Aria was thrilled at the chance to step back and finally relax. The family's future was now in her children's hands, and she couldn't wait to see what they accomplished.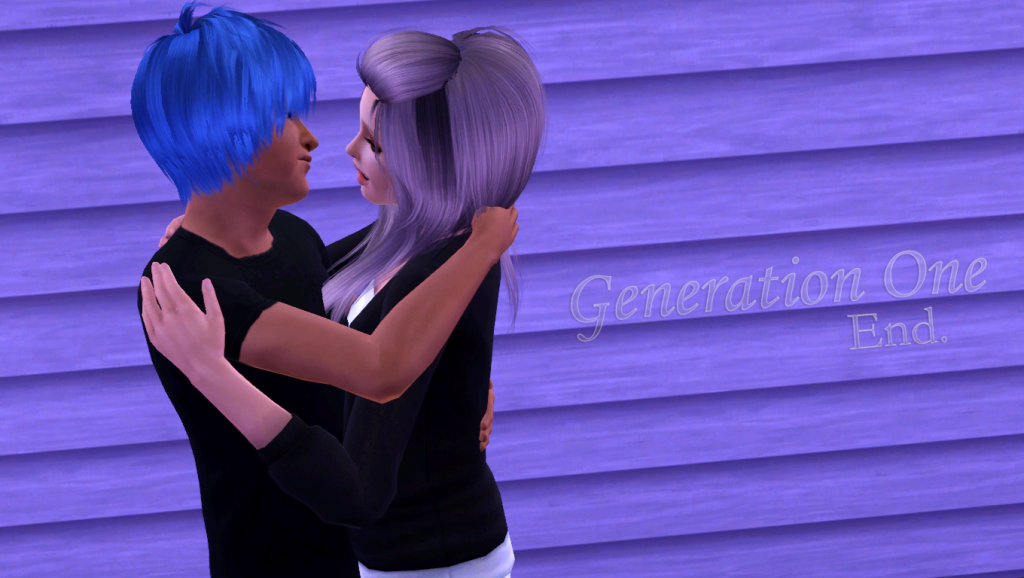 Author Notes
Alright, that's a wrap for first generation! There won't be a heir poll because, well, the heir kind of picked their self. I wasn't planning on ending the first gen so soon, but as I was working on the next chapter (I work a bit ahead) I realized it was really all about the kids now. It's a little sad to say goodbye to Aria and Adam but alas, it's on to gen two! I hope you've all enjoyed the first gen and are looking forward to the next one :]